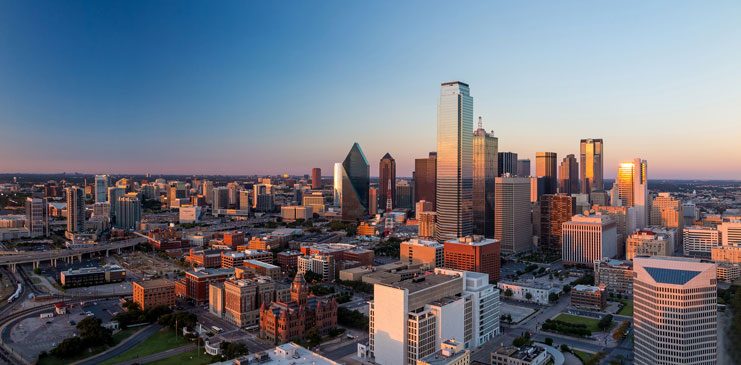 Moving to Dallas soon? Now sure who you can trust? We get it – it's a big deal to research and settle on a reputable mover in Dallas that won't take you for a ride. But you're doing the right thing: researching, vetting and asking for quotes.
Unfortunately, not all moving companies are reputable or hire trustworthy employees. But, thankfully, with so many online resources such as review sites, watchdog sites, and social media platforms, it's easy to learn about the experiences other people like you have had recently with a certain mover. This helps form your decision on who to go with and why.
Here's why you shouldn't skimp on doing your homework when choosing a Dallas mover.
Harm Could Come to Your Belongings
The actions of a dishonest employee or company can turn your move into a nightmare. Many things can go wrong if you don't choose carefully, such as:
Broken or damaged belongings
Damage to home
Stolen items
Lost items
Identity theft
Invasion of privacy
Ransom of belongings
You may be well aware of the danger of broken or missing items, but you may not have thought about how your movers have access to some of your most private belongings. These belongings can include photos, videos, diaries, personal articles of clothing, and intimate items. They can also include items with high monetary value, documents and confidential paperwork.
You want to assume your movers don't have nefarious intentions, but unfortunately, not all movers have integrity. The best way to check for honest service is to ask the customers that came before you.
Red Flags
You can usually spot some red flags with a less-than-reputable company. It's important to note that not all signs point to dishonesty or intentional bad behavior, but you should still take a closer look at the company and how it's run before you take the next step. Here are some things to keep an eye out for:
Lack of Certification: All moving companies should be certified. Ask to see their certificate, which indicates that the company is recognized and tracked by governing agencies.
Too-Good-to-be-True Deals: Let's face it, moving is expensive. In your efforts to save some money, you many automatically choose the lowest estimate you get, or be tempted to take them up on that crazy lowball deal. But before you do, be leery of deals that seem too good to be true. Compare quotes from other movers. If they seem way off and too low, consider why that is. If you take it at face value, you may be unpleasantly surprised later on when you get a bill with extra fees from the company.
Lack of Insurance: Reputable moving companies will be fully insured. This will protect your belongings in the event they get damaged or lost during transit. It also protects you from liability if one of their workers gets hurt while on your property. Before hiring a particular mover, ask if they have insurance. If not, move to the next company on your list. It's not worth compromising legalities. If you receive a certificate from them but aren't sure if it's legit, call the insurance provider listed and ask.
No Physical Address: Legitimate movers will have an actual address for Google My Business purposes. If they only list a PO box or have no address at all, this is a red flag. How could you track them down later if you had to? This could indicate a fly-by-night mover who scams people for a short time, then moves on. Some movers without an address will show up to collect all your stuff, put it in their trucks, then drive away and never be seen again. And with no means of contacting them, you're out of luck. Reputable movers need adequate space to maintain their business, answer customer inquiries, and store their trucks. If you don't see a physical location that you can visit, go somewhere else.
In the end, it's important to do your homework on any mover you speak with. Don't take their word for it, check their background, and ask for many quotes. Then and only then can you sit down and compare them to come to an informed decision.
Contact Around the Block Moving Company
We welcome you to check out our reviews and testimonials to see for yourself why so many people love us. To get your free quote, call us in Dallas at 214-433-6747.