Are you looking for corporate movers in Dallas, Texas? Contact Around the Block Moving to learn more about our services.
When you plan a corporate move in Dallas or across Texas, the major goal is to be as time-efficient and as cost-effective as possible. You can accomplish this by having a complete knowledge of what your new location looks like, and where every piece of equipment and/or furniture will be placed.
The most helpful tool is to create an exact floor plan of your new office, including your employee names and the exact location and positioning of their new work stations and offices.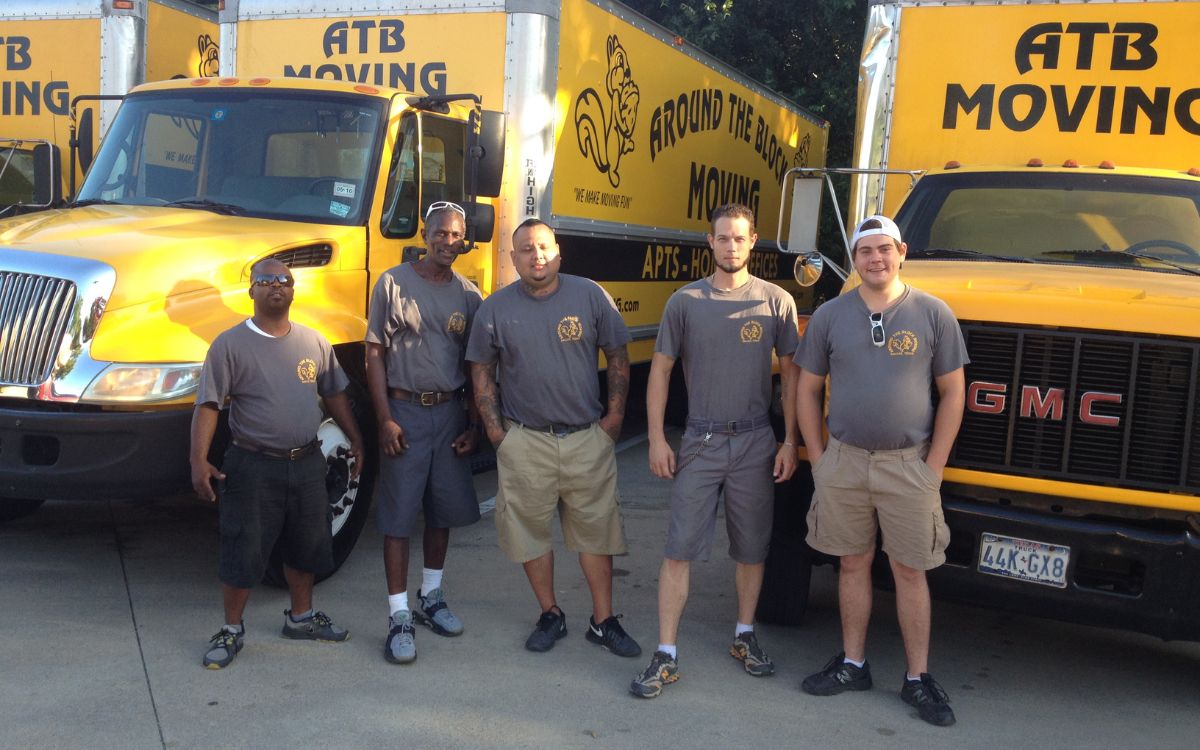 Around The Block Moving Specializes in Dallas Corporate Moving Services
A local Dallas Around the Block Moving representative then gets a copy of this plan, and will hand it to his workers and hangs copies on major doors and walls in the new location. Such organization will direct the workers to the right spot immediately, and will save a great deal of time.
A.T.B. Moving will provide free labels for labeling each piece that needs to be moved. Labeling is a key part of moving offices. Each workstation and/or office should be labeled with matching pieces and boxes for organization purposes.
Whether you are in Dallas, Texas or surrounding areas, we can help. We have helped move countless corporate locations in DFW and have decades of experience – don't hesitate to call us today and experience the Around The Block difference!
Professional Business & Office Movers in Dallas, Texas
When you choose Around The Block Moving, you get an all-inclusive office relocation that ensures your items are transported safely and efficiently. It is standard operating procedure to bubble wrap all of your computers, signage, artwork, and breakable items. We also bring extra moving supplies and labels, and will even assist in finalizing your packing. Here are some the businesses we move:
Hotels and motels
Retail stores and interior designers
Government offices
Hospitals and clinics
Educational institutions
Nonprofit associations
Corporate offices
Many more!
Our Dallas office movers offer these commercial moving benefits and services:
Free consultation and written estimate
Full-service packing
Custom crating
Modular furniture installation, disassembly/reassembly
Dollies, hand-trucks and straps for securing your belongings
Our experienced team at Around The Block Moving is there for you every step of the way. Your business move will go off without a hitch and have you up and running in your no location in no time.
Contact Around the Block Moving
If you are interested in our corporate movers in Richardson or Dallas-Fort Worth Texas contact Around the Block Moving. We would love to speak with you about your commercial and office moves.