Residential Moving Services in Richardson, Dallas & More
A Local Move is usually a move that takes place within a 100 – 200-mile radius and is often within your county. Local Moves do not involve leaving your current State.
The cost for Local Moves is based upon the number of workers, the time it takes to move your belongings and the drive time between your old and new residence.
Other Factors that may Determine the Cost:
Packing is a major issue. The more you pack yourself – the more you save on labor, time and packing materials.
Save the Mover time at the destination – be prepared to tell the residential movers what is going where.
Mark all of your boxes with identification: children's names, "office", "living room", "kitchen", etc.
The more correct the information you provide your mover when he is quoting you, the better your chances are to have a smooth and "on budget" move.
Residential Moving Tip from the Pros: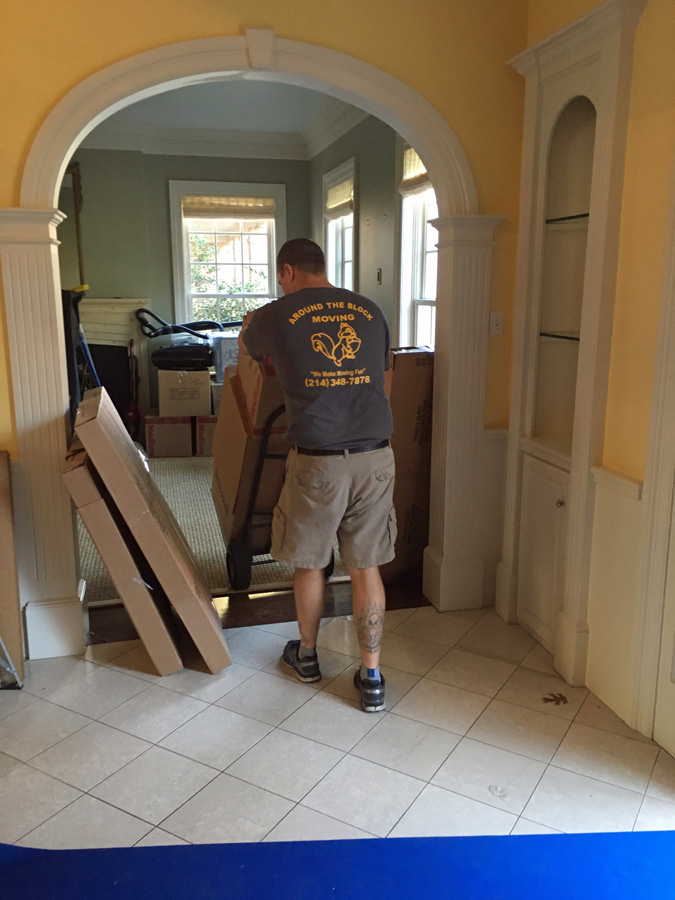 Books of value or importance, such as old family albums or first runs will require stiff cardboard in between each to keep the spines straight and to prevent any motion during the trip. Each valued book should also be protected with paper and placed in a padded box. Bubble wrap or foam peanuts could be used to line the box before you pack each book.
Books can also be packed flat and stacked atop each other. All book types may also be packed spine first with the paper edges facing the opposite way. To prevent damage, do not pack books with the paper edges facing down and spines up – this will cause books to warp lead to bent pages.
Books can also be packed using these tips in one box. Just make sure you don't pack books at odd angles to avoid warping.
ATB Moving Serves the Entire DFW Metro
This includes, but is not limited to Dallas, Richardson, Plano, Highland Park, University Park, Garland, Mesquite, Addison, Allen, McKinney, Frisco, Prosper, Celina, Irving, Las Colinas, Grand Prairie, Arlington, Carrollton, Murphy, Wylie, Lucas, Parker, Sunnyvale, DeSoto, Cedar Hill, Duncanville, Forney, Seagoville, Rowlett, Rockwall, Royse City, Farmers Branch and more. This also includes areas of Dallas such as Lakewood, Lake Highlands, Vickery Meadow, North Dallas, Uptown Dallas, Downtown Dallas, Lower Greenville, Oak Lawn, Preston Hollow, Lochwood, Casa Linda, Far North Dallas, Bluffview, Park Cities, and more.