Residential Moving Services in Dallas, Texas
Are you looking for residential movers in Dallas, Texas? Contact Around the Block Moving!
A local move in North Texas is usually a move that takes place within a 100 – 200-mile radius of Dallas and is often within your county. Local moves do not involve leaving your current State, such as Texas.
The cost for local Dallas moves is based upon the number of workers, the time it takes to move your belongings and the drive time between your old and new residence.
That is why if you live near Dallas, or surrounding areas, you should choose Around The Block Moving.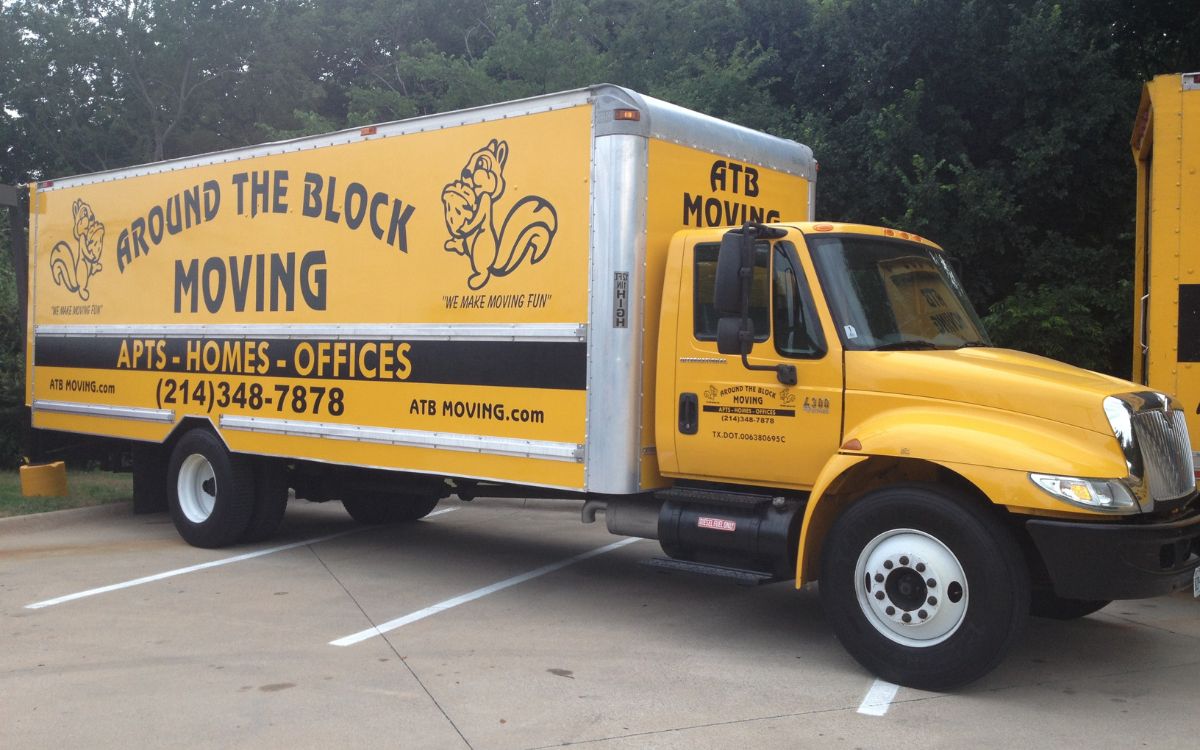 Other factors that may determine the cost:
Packing is a major issue. The more you pack yourself – the more you save on labor, time and packing materials.
Save the Mover time at the destination – be prepared to tell the residential movers what is going where.
Mark all of your boxes with identification: children's names, "office", "living room", "kitchen", etc.
The more correct the information you provide your mover when he is quoting you, the better your chances are to have a smooth and "on budget" move.
Top Dallas Moving Company
As one of the leading residential moving companies in Dallas, we're always striving for perfection. From our highly trained crew to our professional moving equipment, Around The Block Moving is committed to providing unbeatable moving and storage solutions. We offer a wide range of residential moving services to cater to all of your unique needs which may include:
Local – Choose us for quality local moving services where the only cost is time!
Apartments – High-rise condos to studio apartments, our apartment movers can handle all tight spaces.
Corporate Offices –  We have helped move countless corporate locations in Dallas and have decades of experience
Households –Small and large households alike are given the same, high-quality treatment.
Pianos – We are expertly trained in handling and moving pianos of all sizes.
Packing – We also offer customized packing services for home and business owners. We'll show up with the appropriate packing materials, boxes, tape and more.
But it doesn't stop there!
All of our residential moves come with fantastic services that incorporate the following:
Blanket wrapping and padding for all your standard furniture like sofas, cupboards, tables, shelves, television, refrigerator etc.
Room-by-room disassembling of your furniture in a structured manner so it travels safely and is also more sorted out to assist in an efficient unpacking;
Shrink-wrapping for your most valuable items to ensure additional care when shifting precious things so that these are well-protected and transported;
Complete unpacking and reassembling services upon arrival at your new destination to make certain that you don't have to bother too much about setting up the new place and the issues that go with it.
Contact Around the Block Moving
If you are looking for residential movers in the Dallas area contact Around the Block Moving. We would love to help you with all of your apartment, condo, townhouse and house moves. Contact us today to get a quote for your packing and moving service.
ATB Moving Serves the Entire Dallas Area
This includes, but is not limited to Dallas, Richardson, Plano, Highland Park, University Park, Garland, Mesquite, Addison, Allen, McKinney, Frisco, Prosper, Celina, Irving, Las Colinas, Grand Prairie, Arlington, Carrollton, Murphy, Wylie, Lucas, Parker, Sunnyvale, DeSoto, Cedar Hill, Duncanville, Forney, Seagoville, Rowlett, Rockwall, Royse City, Farmers Branch and more. This also includes areas of Dallas such as Lakewood, Lake Highlands, Vickery Meadow, North Dallas, Uptown Dallas, Downtown Dallas, Lower Greenville, Oak Lawn, Preston Hollow, Lochwood, Casa Linda, Far North Dallas, Bluffview, Park Cities, and more.