Directly east of Lewisville Lake is the popular city of Frisco, Texas. Listed as one of the safest cities in Texas, it's loaded with attractions like the Lazy River at Rider's Field, Texas Sculpture Garden, and the Dallas Cowboys headquarters and practice facility known as The Star.
It can be hard to keep education in check with all this fun. Not for Frisco! It has highly-rated public and private schools, including Liberty High School and Greenhill School, boasting a 98% graduation rate. With friendly neighbors, a diverse real estate market, and a rising job market too, it doesn't surprise us that Millennials are flocking here.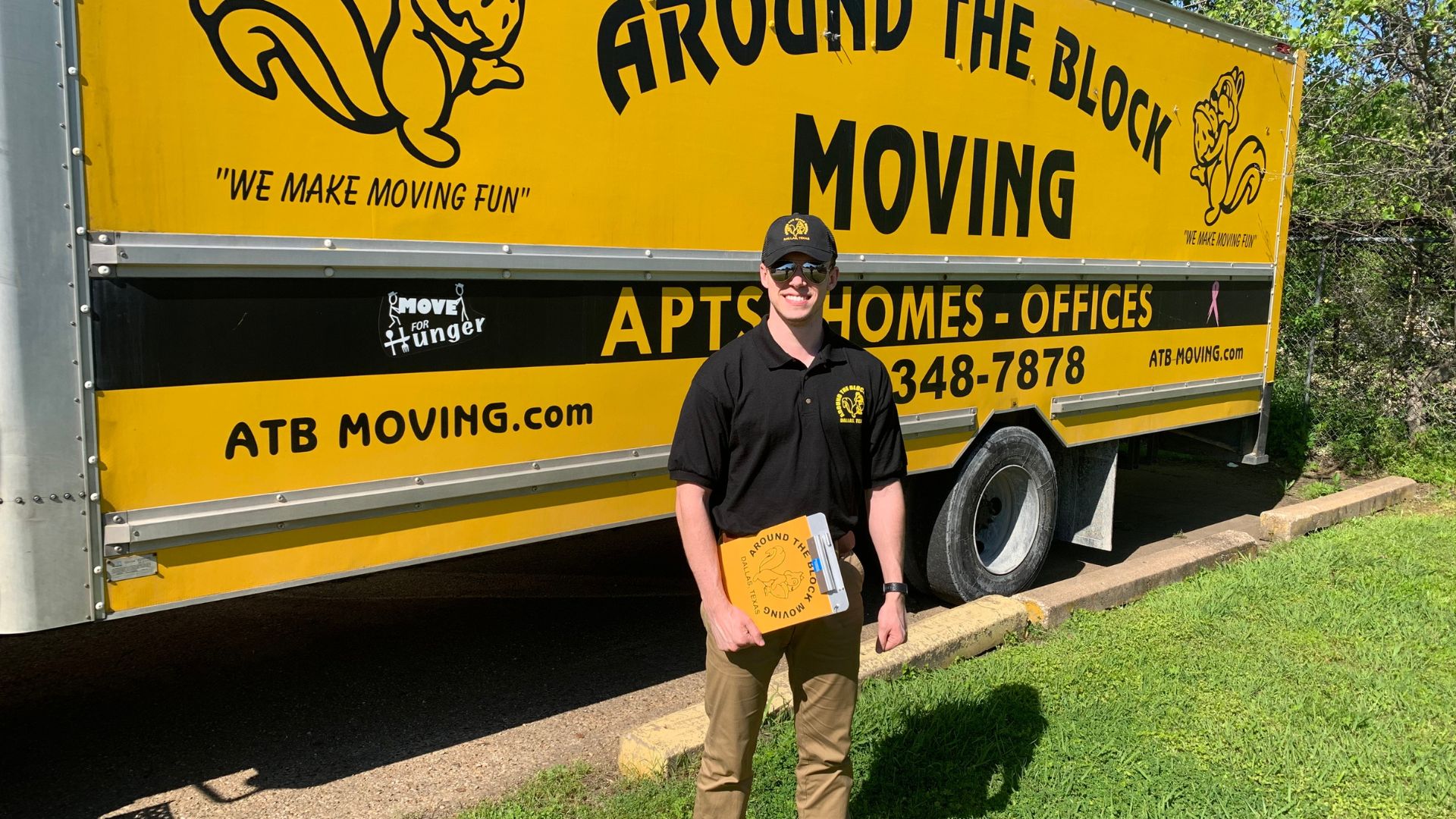 Frisco is an exciting town filled with opportunities. Don't let the challenges of a move spoil it. Whether you're moving out, in, or within the Frisco area, hire professional movers at Around the Block Moving for help!
Premier Moving Services in Frisco, TX
We specialize in long distance and local moves in Frisco and surrounding metropolitan areas. A local move is usually a move that takes place within a 100 – 200 mile radius, and is often within your county. Our long-distance moves from Frisco consist of intrastate and interstate moves.
Types of moves we handle include:
We specialize in the following moving services:
We've been providing these moving services for over 25 years honing our skills that has led us to become a premier moving company with fast, flawless, and affordable services. No matter where you're going or how much stuff you have, we have all the essentials needed for a hassle-free move.
Benefits of Hiring Professional Movers
Moving is one of the most stressful things you can endure in life. Why put the burden on yourself when you have proficient and qualified local movers to do it for you. This in itself is a good reason to hire professional movers but there's also others, which can include:
Reduce the risk of injuries
Prevent damage to your belongings and home or office
Cost-effective
Saves time
Organization
Frisco has made Money Magazine's list of Top 50 Best Places to Live in America more than once, based on several factors such as crime, school districts, amenities, and more. It should be an exciting adventure relocating to a new community or relocating your office space in what has been dubbed "Sports City USA". It also may be a sad time to go if a job, family issues, school, or something else is forcing you out.
Either way, we want to ensure you have a positive and stress-free moving experience. Our moving company is dedicated to providing you with top of the line service all the way around, including friendly, respectful, and helpful customer service. We'll be with you every step of the way ensuring your needs are being met.
"Jay and Vonn were great movers. They were quick, friendly, and helpful. They were honest with time and didn't slow down to fill hours or try to nickel and dime me for random bits. AtB called to see how the move was going and they have great quality control. They told me about how their company has good ESG and outreach since they contribute a percentage of each move to feeding the hungry and a bit more to fight breast cancer. I even got a free gift!" – Alexander C.
Book a FREE Moving Quote Today!
We offer comprehensive moving services along with customizable packages. Typically, the cost for our moves is based upon the number of workers, the time it takes to wrap, pack, and load your belongings, and the drive time between your old and new place. We also have flat rate pricing and hourly options available in the following zip codes: 75033, 75034 and 75035. Grab a FREE moving quote or call us at 214-433-6768!