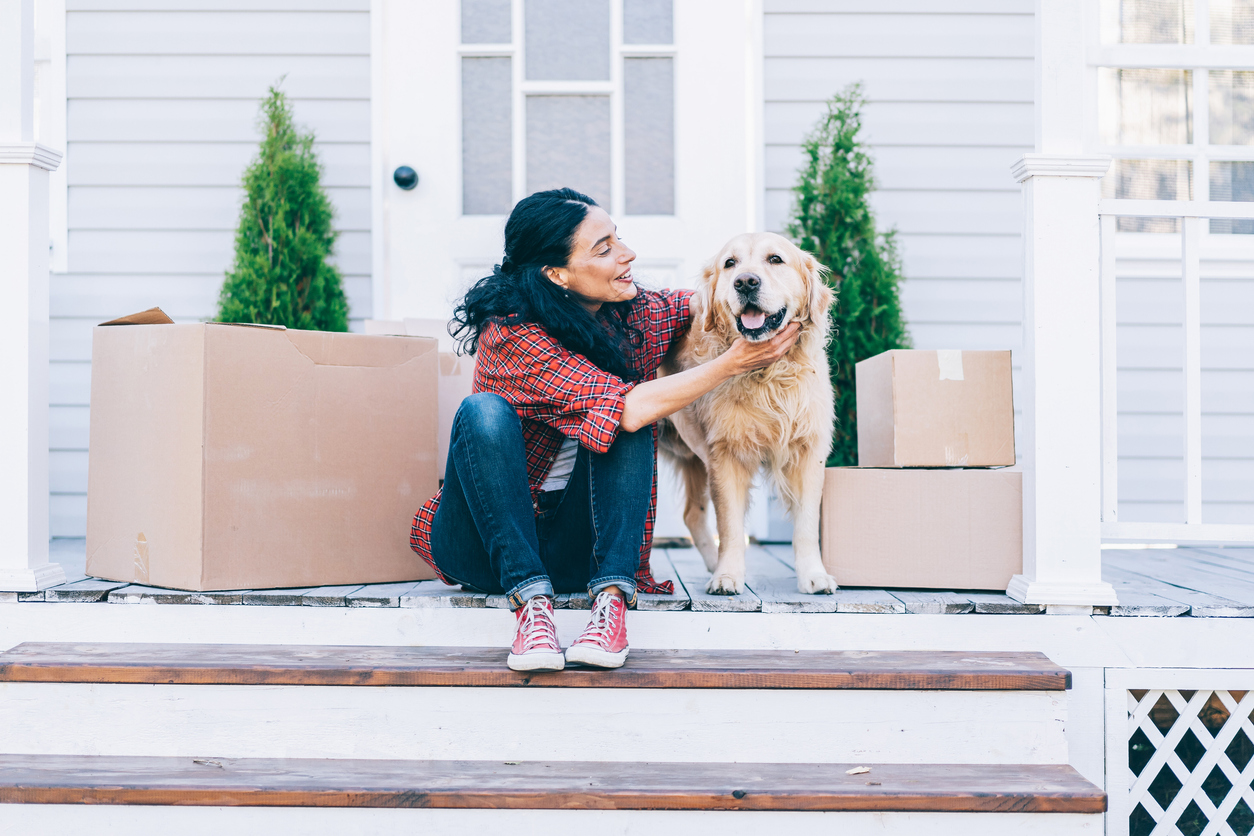 Man's best friend will always be by your side. That loyalty is unmatched in any human relationships! So you want to return the favor to your pup when facing times of major upheaval, such as a house move. While moving can be stressful for you and your family, no doubt, it can be even more so for dogs. It's important to keep them calm and stress-free while prepping for a move in Dallas.
They can sense that something big is coming, especially when they pick up on your stress or glimpse that pile of moving boxes. Especially so in puppies, the anxiety that comes with big changes such as a move should be handled with care and love. On top of their mental health during the move, you also have to concern yourself with their physical safety and how you can keep them healthy during all the chaos.
Bring Your Dog to the Vet
First off, make an appointment with your pup's vet to make sure they're healthy enough to make the journey to the new home. At the same time, you'll have to secure the necessary documentation to register your dog with a new vet in the new town.
Keep Up a Routine
If your dog is used to a walk in the morning and then again after lunch, stick to that routine. If you usually bring him to the park on Wednesdays, keep it up, even if you are busy with the move. If you spend a half hour throwing the ball to Fido after dinner each evening, don't stop. The little things mean a lot, and they will notice if you suddenly stop doing them.
Making sure their daily routine remains the same is vital, as dogs thrive on routine in order to feel safe and secure.
Figure Out Transportation
Moving a dog any distance, whether a couple towns over or into another state, can cause stress, which can lead to accidents and behavioral issues. It's important to square away the transportation method you will choose for your dog. Will you be making the trip in a car? How will you secure him or her? This is a good local move option, but what about when long distances are involved?
If you have to fly with your dog, this introduces a lot more stressors, as airplane travel is often a big hassle for humans and pets alike. The other option is to hire a pet transportation company to deliver your puppy to your new home safely. In any case, pack them a bag with all their favorite treats as well as comfort items. It's better if they can take a piece of home with them as they travel.
Keep Them Contained on Moving Day
Now that Moving Day is here, a whole new set of challenges emerges. There will be many strangers (i.e., the movers) in and out of your house carrying heavy items. You want to protect your movers from the dog, who could get excited and pose a tripping hazard, but you also want to keep your dog safe so they don't run out of the home.
Designate a room for your pup to stay on Moving Day. Check on them often, make sure there's plenty of ventilation, and keep their favorite foods, snacks and water on hand. If you can, hire a neighborhood sitter to take them on a few walks, keep them active, make sure they're safe, and keep them properly contained.
In the New Home
The first few days in the new home can be disorientating and confusing to pets. Not only are they in a completely new place with a new layout, they don't understand what happened to the familiarity of their old home. Again, stick with a routine, give them plenty of love, and make them feel like part of the family. Give them their own area with a little bed and their favorite toys so they can start to make new memories in their new home.
Contact Around the Block Moving Company
While we can't take your dog on the trip with us, much as we would like to, we can take just about anything else you have to move. Get a free quote when you contact us at 214-433-6764, whether you're moving to Richardson, Allen, Dallas, or Frisco.