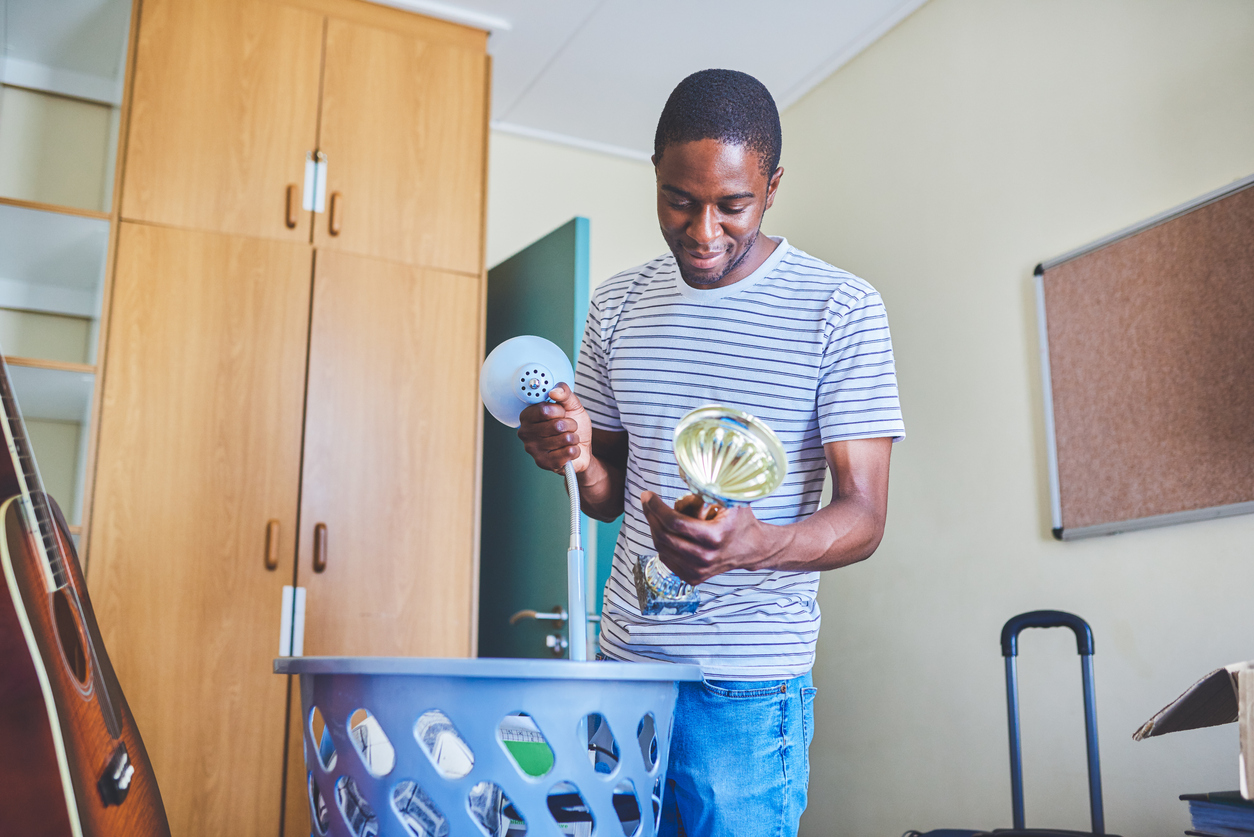 Now that college students are back home earlier than expected due to COVID-19, and many not going back till at least September or even January in some cases, they may be wondering where they can store all their stuff till they can make their triumphant return. This time is a stressful and uncertain one to be sure, as more than 14 million students have been displaced from more than 1,100 colleges and universities.
College kids had to abruptly cut their year short and suddenly find themselves back at home or crammed into an apartment with a bunch of stuff and nowhere to comfortably put it. They're in a sort of limbo. If this is you, or a son or daughter, take heart: we have some tips on how college students can store their stuff in the interim.
Reserve a Storage Unit
The first step, if you don't have room at Mom and Dad's, is to rent a private, state-of the-art storage unit designed for short- or long-term storage. This is perfect for storing all your books, furniture, mattresses, linens, comforters, kitchenware, pans and glassware, mini refrigerators and other kitchen appliances.
Next, here are some tips on how to pack up your stuff so it stays safe while in transit and in storage.
Pack books horizontally in a sturdy, smaller box. Storing them this way will reduce the chance of damage to the spines of the books.
Pack clothing in clear plastic boxes or new cardboard boxes. Don't use old grocery store boxes, as they may have contained food or other substances that can stain your clothes. Plus, they're not all that sturdy. Wash all your clothes before packing them for storage.
Use wardrobe boxes to hang winter coats, heavy quilts and blankets.
Pack glasses, dishes and plates in bubble wrap or plain newsprint within sturdy cardboard boxes. Refrain from using regular newspapers because it can leave a residue on your items. Place heavier items at the bottom, with lighter objects on top.  Put packing paper between pieces. Completely seal the boxes with tape.
Clean all appliances before placing in any storage unit. If you have a mini fridge, clean it out and leave the door open to encourage air flow.
Label each box with the contents, writing them on all four sides and the top. If you are using plastic boxes, tape a listing of the contents to the outside. Come up with an inventory list of the items you plan to store so you have a master copy of everything you own.
Maximize all storage space by storing items vertically and in stacks when possible.
Contact Around the Block Moving Company
If you're a college student in need of temporary storage till you can get back to school, contact us for a free quote. We know this is a stressful time. Let us take some of the stress off your shoulders.