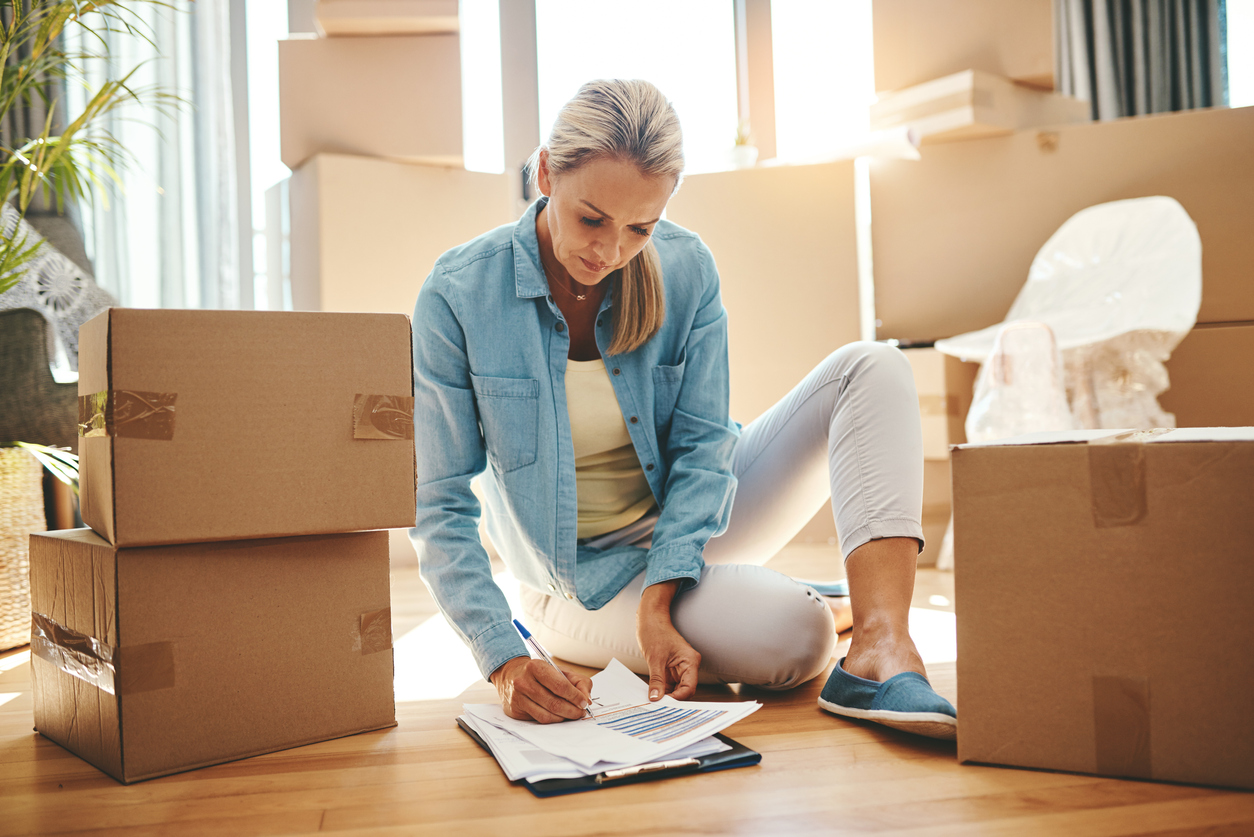 Around the Block Moving explains about streamlining your next move. Moves can get a bit bumpy. From the time you first decide you're moving to the hustle and bustle of moving day, the road along the journey can be unpredictable. Of course, hiring the right movers will help make things go much more smoothly, but there are things you can do to ensure the process isn't chaotic or stressful.
From creating a checklist to labeling boxes, here are some tips to streamlining your next move in Dallas or surrounding areas.
Come Up With a Checklist
The first thing you should do before you even pack one box is to create a checklist of all the tasks you have to accomplish. This list can include coordinating the utilities, prioritizing rooms for packing, interviewing movers, and researching a new house.
Because moving is so chaotic, it can be helpful to create order in your life by coming up with a checklist that keeps track of all tasks. You can break it up by time (two months prior to the move, two weeks prior to the move, etc.) or you could break it up by importance (pack basement and guest rooms first, then high-traffic rooms such as kitchen and bathrooms).
You can even organize it by assignment, giving each person in the household different tasks to handle so it's not all on you. In the end, you may even have multiple checklists, such as one for vetting movers, one for researching a new home, and one for packing your existing house.
Create a Master Inventory and Label Boxes
No one wants to arrive in the new house only to find some stuff is missing, or walking into a new house full of unlabeled boxes and being unsure where anything goes. Come up with a master inventory of all your stuff, either in a notebook or on the computer. Check each item off as you pack it, and make note of its condition. Take photos of high-end items and valuables.
Once you pack a box, label it in detail with the contents and destination room. You can even color-code each box depending on which room it goes in. If you need help packing, ask if your movers offer this service. They will keep things organized and safe.
Pack an Overnight Bag
Moving day gets long and tiring. You may not arrive to the new house till late in the day and by then, you may only have enough energy left to order a pizza and relax. The last thing you want to do is hunt through box upon box to find the essentials you need for the night. That's why you should pack an overnight or essentials bag for every member of the family.
You'll want to include a day or two of outfits, pajamas, toiletries, medications, and personal items. This way, you will have everything in one place that you will need as you head into day two.
Communicate With Your Movers
Your movers are there to make the process go smoothly. Don't be afraid to call or email them with questions and concerns. Most movers will welcome your inquiries, and in fact they may prefer it because this will cut down on surprises come moving day. If you have antiques, for example, tell them. They can bring the right supplies and manpower.
Stay on the same page regarding what time the movers will arrive, what happens in the event of inclement weather, and how the logistics will work out. Many movers will assign you a move coordinator who is your point person for all questions.
Get the New House Ready
Your new house should be ready for your arrival. Make sure you have called the utility companies with plenty of notice so the lights and cable will already be on when you get there. Make sure you have the key and that the previous owners or tenants will be vacated.
Make Travel Plans Ahead of Time
Whether you're traveling to the new home by car or plane, square away all your travel plans in advance. If you're going over a long- distance, make reservations along the way for dinner and book a hotel stay overnight if needed. Work out the route beforehand if you're taking your car so you can avoid busy roads, road closures, high-traffic areas and more.
Contact Around the Block Moving Company
Our movers do all they can to ensure a seamless move for you in Dallas and surrounding areas. To get started on your smooth relocation journey, contact us for a free quote at 214-433-6763.