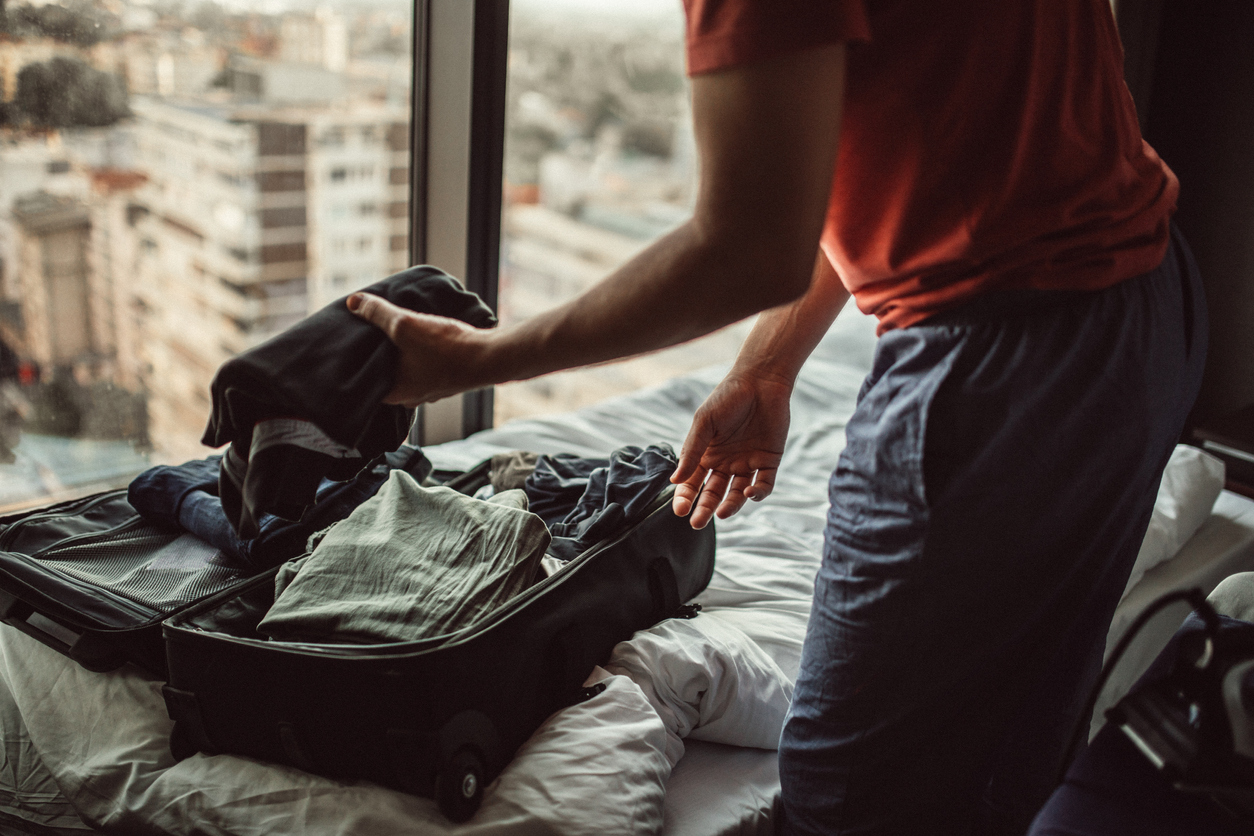 If you are someone who relocates frequently and carries a lot of household items along with them, you know better than anyone how stressful moving can be, especially on a time crunch. But when relocating often, it's important to employ some creative, reliable storage ideas for your possessions.
Unfortunately, many people don't do a good job of protecting their items because they don't know how to pack properly. No matter how quickly you have to relocate, make sure you store your stuff properly for a seamless and damage-free transition. Here are some creative storage ideas for those who move frequently.
DIY Drawers
Create your own storage drawers and shelves with boxes. These DIY storage units can display your items, as well as keep them safe in an organized manner. Boxes are a versatile solution because when it comes time to move again, they're already right there, with your stuff in them!  All you have to do is add bubble wrap or blankets to protect your items and you're all set.
Wall-Hanging Storage
To save time and space in your home, build wall-hanging storage for your household belongings. All you need are some nails and a hammer, and voila – you have a wall-hanging option where you can store your shoes, toiletry bags, etc. When you have to move again, carry the storage with you.
Wardrobe Rack
Store household belongings in your wardrobe racks when moving to a new place in a hurry.  This handy solution is great for hanging towels, bags, bed linens and other unbreakable items. Plus, it will help you save space in your bathroom while ensuring your household belongings don't get lost during the transition. Just don't put any breakable items in these wardrobe racks because they can break if they fall off.
Invest in Drawers and Shelves
Doesn't really matter how often you move, you should always have ready-made storage options such as shelves and drawers ready to go. Here, you can store household belongings and use them as a storage box while relocating to the new digs. Plus, because you can use this over the long term, you don't always have to buy new cardboard boxes.
Vacuum Bags
They come in very handy for storing a variety of things. Vacuum bags are flexible and available in many different sizes. Use them to store small items, such as nuts, bolts, electronics, batteries, spare parts and pieces of your furniture.
Bed Drawers
If you have drawers under your bed, use them to store household belongings, which will save you time from packing when it's time to move out. They are fairly large in size, so they can fit a variety of items. Just be careful while wrapping items using bubble wrap or packing paper.
Use Double-Duty Furniture
Pieces that work in a variety of ways are the ideal fit for small-space and quick storage. Home offices, for instance, are tough to create out of limited square footage; however, you can incorporate strategically-placed bookshelves that will serve as desk space and storage. You can even tuck a small stool under the work surface, while containing necessities stylishly contained, suggests Better Homes and Gardens.
Keep Bed Sheets Under the Mattress
Why take up space in your linen closet when you can store extra sheets under your mattress? Just fold them neat and flat, and place them at the foot of the bed. They will be there when you need them in a hurry, plus they don't take up any additional room.
Keep Clothes on Shower Curtain Rings
One hanger saves a lot of room if you are able to attach shower rings to it, hanging light clothing such as tank tops on the rings. For even more space, hang the DIY hanger on top of the bedroom door frame or off the back of your closet door.
Store Seasonal Clothing in Suitcases
If you're limited on space and tend to move frequently, there's no need to unload all your clothing for every season. Keep the seasonal stuff in suitcases, only bringing it out if and when you need it. Switch summer for winter and vice versa by keeping everything neat and contained in one place.
Contact Around the Block Moving
Is it time to move – again? No worries. Just contact us at 214-433-6768 for a free quote on your upcoming residential relocation. We want to become your go-to movers in the Dallas-Fort Worth area any time you need us.