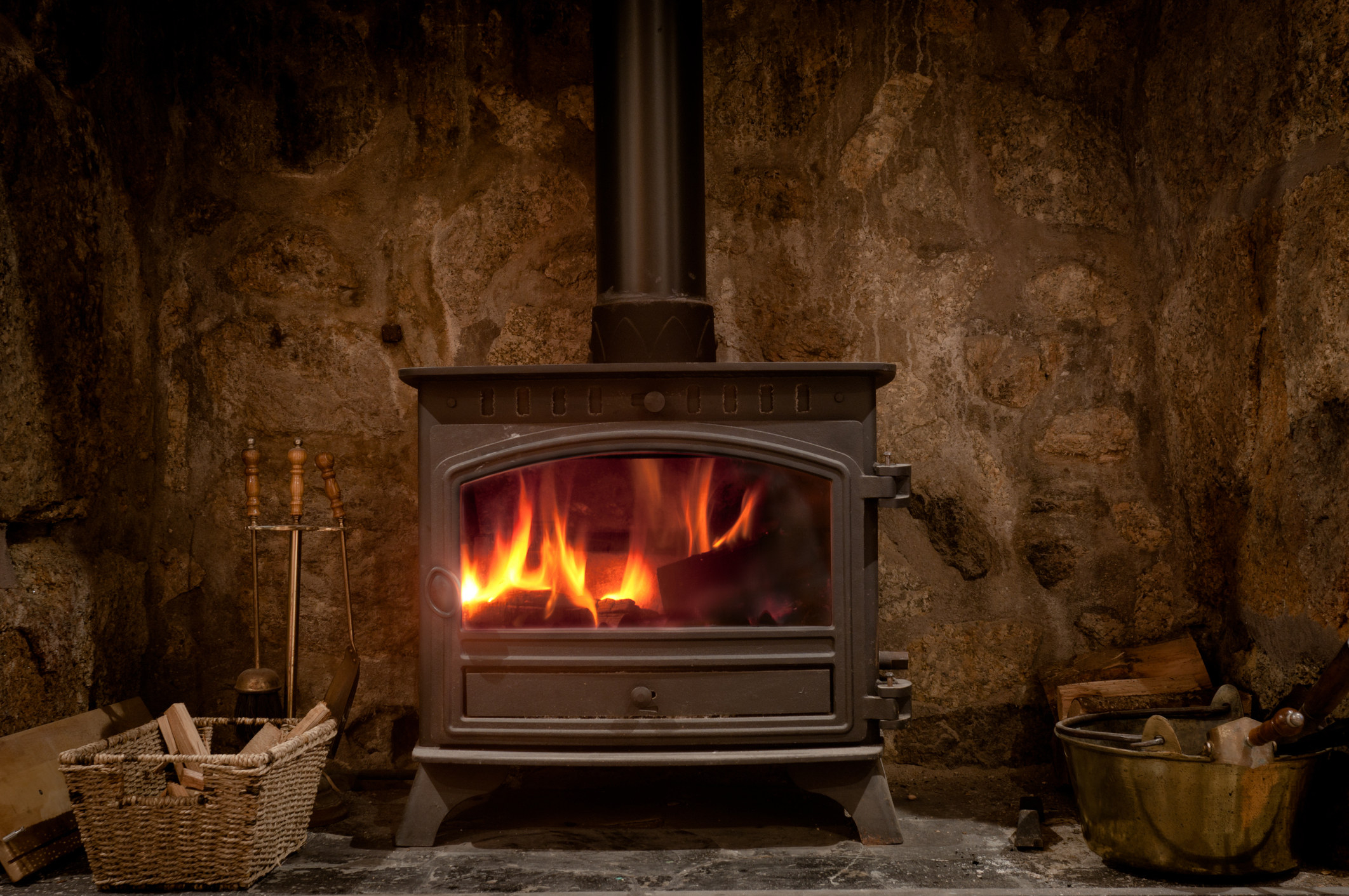 Got a wood stove you have no idea how to move? This is a challenging situation, so first decide if it really needs to be moved in the first place. If the answer is yes, your next thought may be: how will I make this happen? Well, you could grab a few buddies and do it yourself, but it's always best to hire movers skilled in relocating large, awkward and heavy items such as pianos, safes and stoves. You can even hire labor-only movers for this one task even if you don't want to hire full-service professionals.
But if you have made the decision to move your own wood-burning stove, here are some tips to do it as safely as possible.
Why Wood Stoves Are So Risky to Move
Wood stoves are difficult to lift and move for two main reasons:
They're extremely heavy.
They're bulky and awkward to handle because of their large dimensions.
Wood stoves can weigh anywhere between 300 and 800 pounds and more. The materials used to make the stoves include either cast iron or steel, or a combo of the two. As you can imagine, these are heavy metals.
Their height can be prohibitive as well, with heights of up to 40 inches and a width of up to 33 inches. You're also looking at a depth of about 25 inches.
Moving a wood stove on your own not only puts the stove itself at risk for damage, but also your floors and walls – not to mention your back!
What You'll Need
You will need:
At least three assistants.
Furniture dolly with four swivel wheels and a wide flat base.
Furniture blankets to pad the stove.
Straps or rope of at least six feet long.
Plywood sheets to protect the floor.
Furniture sliders if you don't have plywood or a dolly.
Gloves to protect your hands.
First, you'll need to wrap the wood stove in blankets, securing with tape. Then, clear a path beforehand with no obstacles so that once you have the stove loaded, you can easily make it out of the house. Travel the path beforehand, making sure nothing will trip you up or slow you down as you make your way through the home.
Now you're ready to actually move the stove. Position the furniture dolly next to the stove, tilting the stove slightly backward and wedging the dolly underneath. Make sure the load is well-balanced, then secure the stove using the straps or rope. Proceed to the route. Have one helper direct you and another as a spotter while you push the dolly toward the exit. Stop and take a break as needed. Stay on course and make sure you're traveling over the plywood only.
Wood stoves are very heavy and can scratch and dent floors if they fall over or veer off track. If you don't have plywood on hand and you only need to move the stove to another area of the same room or another room of the same house, use furniture sliders underneath the stove to slide it to its destination. This isn't an option if you are moving it into a truck and to another home.
Push the dolly up the ramp into the moving truck (preferably with a hydraulic lift gate) and perform the loading steps in reverse to get the stove off the dolly. Make sure the stove is in a secure, level spot, then remove the furniture blankets and reconnect the pipes. Tie it to the side of the truck. If you no longer need the dolly, simply leave the stove on the dolly for easier unloading once at the new house.
Once at your destination, perform all steps in reverse to get the stove into the home and into position.
It's important to caution you again on the need to hire professional movers for this task. Like a piano or a safe, wood stoves are extremely heavy and cumbersome and you could lose a toe if you aren't careful! You're best off paying movers to get it out of the home safely while preserving your physical health and sanity.
Contact Around the Block Moving Company
Why try to move that wood stove all on your own when you can hire our movers to do it affordably and safely? Save your back and contact us at 214-433-6764 for a free quote.