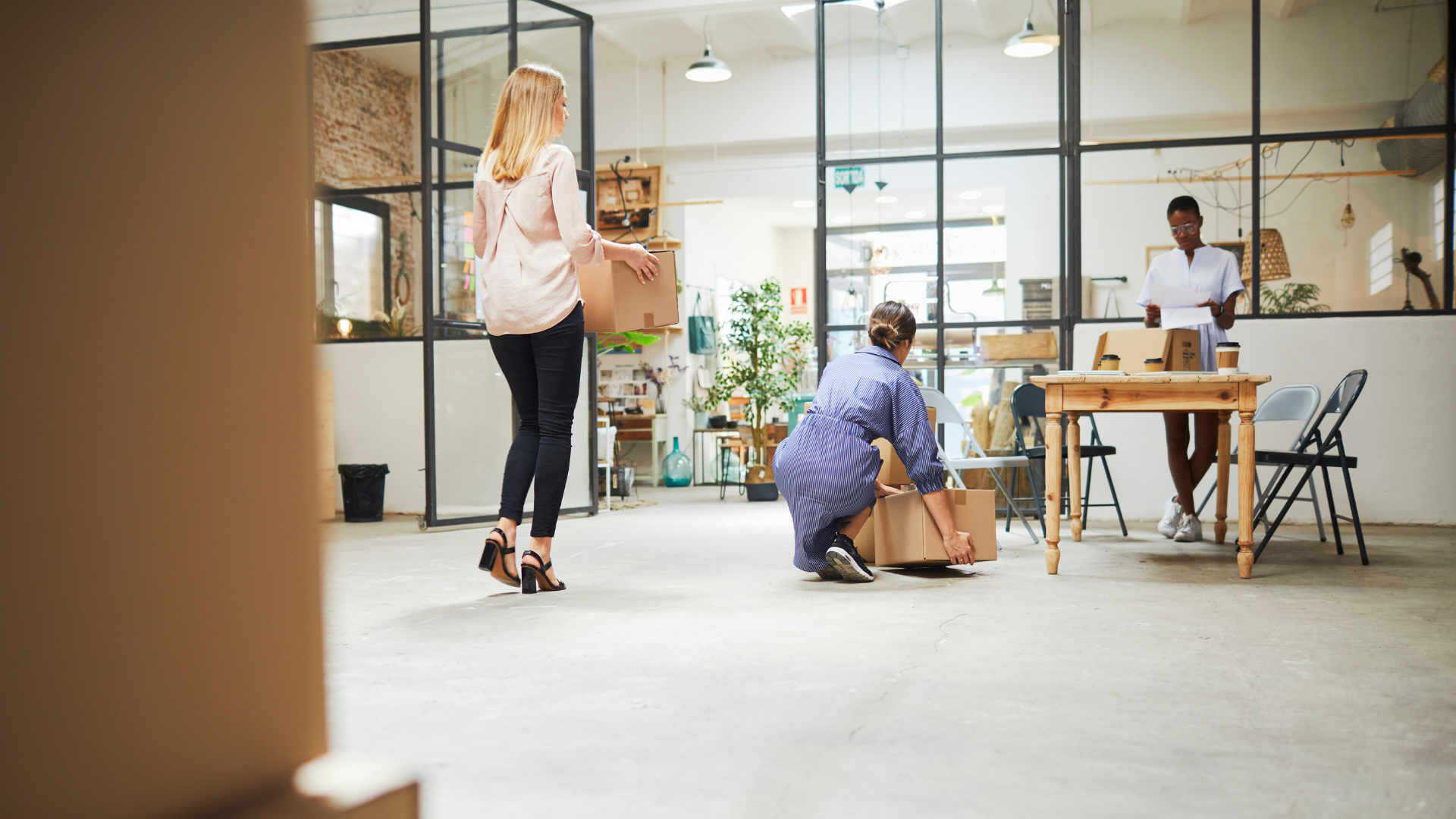 Learning the difference between corporate and commercial moves. You may think these two terms are interchangeable, and in some ways they are. But they do have some key differences in regards to what they entail. Any growing business will eventually translate to a relocation. As you get bigger, your needs change. You need bigger office spaces, more resources and a better location in the community.
As you contemplate the most efficient relocation for your business, you'll need to partner with the right corporate or office mover for you. You also want to choose one that has experience with commercial moves in your area, whether you're relocating to Allen or Frisco. Let's go over the difference between commercial and corporate moves.
Commercial Movers
This type of mover supports businesses with their office relocations. Maybe you're outgrowing your current office and need a bigger space, or maybe you're trying to downsize because business hasn't been so good lately. Whatever the case, commercial movers work with property managers and business owners to transfer all their office furniture from one place to another.
They often help with packing, too, making sure even the largest and more fragile pieces are properly secured for the trip. This allows your employees to focus on their jobs even while the moving process is going on. Commercial movers do everything from lifting and packing to transporting and storing your items, whether the next block over or across the state. Commercial movers typically help with smaller company relocations, standard office moves and the like.
Corporate Movers
Corporate movers are usually used when complex long-distance relocations are necessary, usually involving larger companies and corporations with a lot of moving parts. They often offer employee relocation packages that ensure your employees and their families make the transition easily and efficiently with the least amount of disruption.
You'll likely be assigned a moving coordinator who will oversee all parts of the process from start to finish. This will be your point person if you have any questions or concerns as the move progresses.
Corporate movers can help your employees pack up their belongings for a long-distance move, creating a moving plan, budget and timeline that takes them and their families in consideration. Your employees will be better able to grasp the big changes that are coming their way – all while the corporate relocation team takes care of all the details and logistics.
Commercial vs. Residential Movers
Now that you understand the nuances of corporate vs. commercial moves, let's go over why commercial and corporate moves differ from residential moves. The differences here are more robust.
First off, commercial movers are experienced in all-things business moving. A residential mover that only does home moves can't always handle the logistics and challenges of a full-scale commercial move.
That's why you need to select a commercial moving company with specific experience in handling office moves for minimal disruption to your business. Commercial movers bring higher levels of expertise needed in the commercial setting, backed by more advanced equipment, more trucks and more experience. This is a big plus when it comes to moving heavy conference room furniture and cubby walls, for instance.
In addition, the coordination of an office move takes more attention to detail and knowledge of logistics than a residential move. They also have a better grasp on complicated timelines that are more complex with the longer the distance traveled. Everything has to line up perfectly for everything to go off without a hitch.
It's necessary to have special equipment in order to successfully move office furniture, filing cabinets, computers, appliances, TV monitors and more. Your commercial mover knows implicitly the right equipment and supplies to bring. Residential movers may just have access to standard boxes and bins, compared with a commercial mover that has a large variety of tubs, dollies, library carts and oversized boxes to accommodate even the most awkward of items.
And lastly, residential movers typically have smaller teams on staff because they handle small-scope home moves. With a commercial mover, you get a larger crew and bigger equipment, as well as add-on services, such as furniture repurposing, storage management, and furniture dismantling.
Contact Around the Block Moving Company
Does your business need a corporate mover or a commercial mover in the Dallas/Fort Worth area? Get a free quote on our complete services when you call us at (214) 433-6734. We are skilled in both types of moves and ensure a smooth relocation for you and your company.