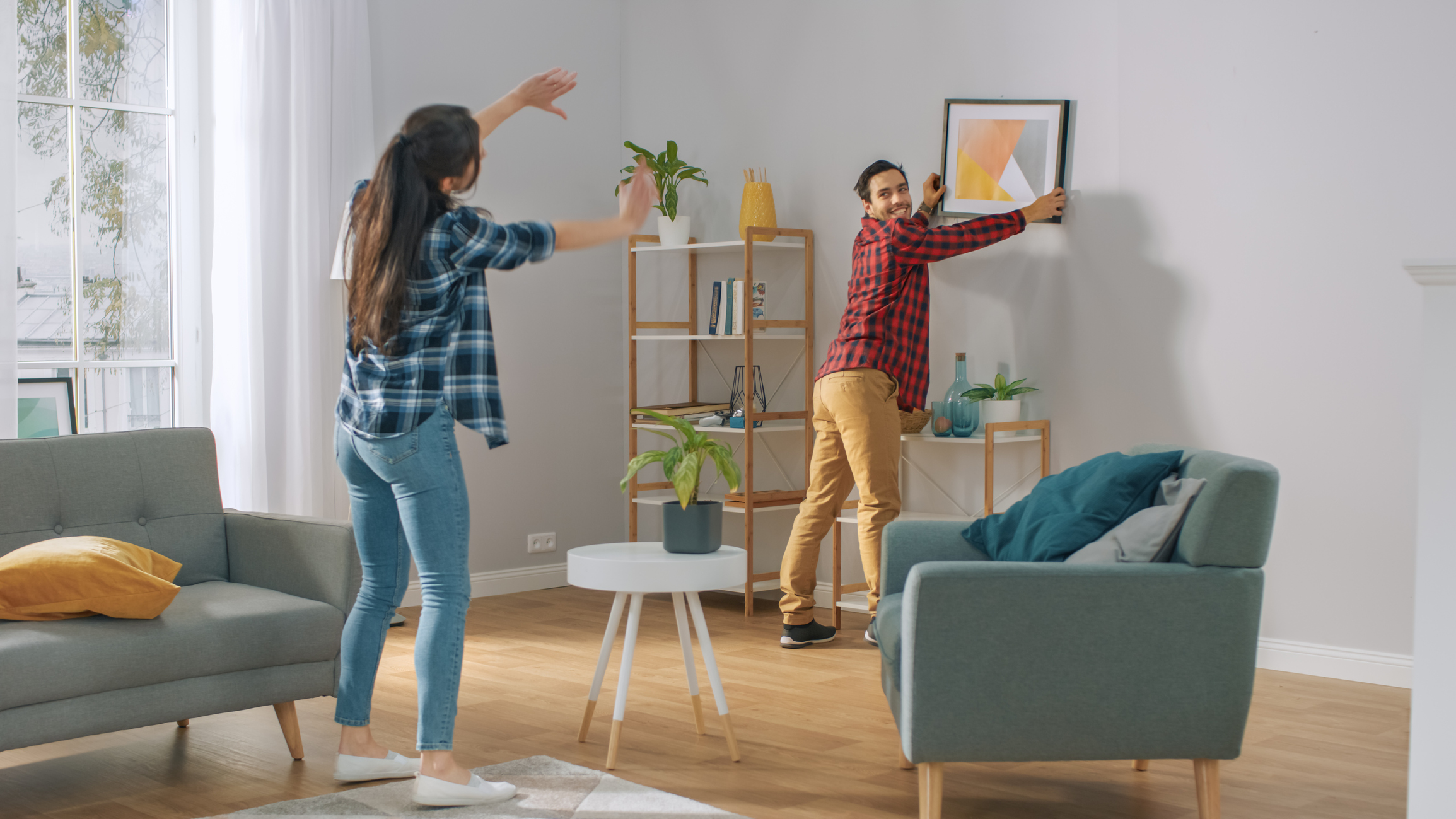 With all the recent Netflix specials and self-help books touting the magic of decluttering our lives, you may assume that having less stuff will make you happier. This could be true, but for many of us, it's just not. In the face of the decluttering trend, many people are getting rid of items that no longer serve them. In fact, one survey found that 70 percent of Americans say they feel a sense of accomplishment after they have tidied their homes and removed all the clutter.
But what happens once all the shelves are bare and the closets emptied? When the walls are bare and the only thing your table features is a sad vase with a flower in it? Everyone wants a simplified life, but can it go too far?
It can often backfire on you, resulting in what's known as recluttering. This is when you slowly start to accumulate things after purging everything as you realize your life is more fun with the stuff in it. Or perhaps you don't even realize you're doing it, as you return home from vacation with souvenirs, or Christmas happens and you get an influx of gifts.
Whatever the case, if you've entered the recluttering phase of your journey – the art of repopulating your home with objects that you love – don't beat yourself up too bad. Turns out, disorder here and there could be a good thing. Here's why.
Recluttering Resets Your Space
Because we as humans evolve over time, it's important to make a space that fits the way your life is right now. So, if you've been focusing your time on clearing out old furniture, books and clothing, you may realize you now have a whole new room that can embrace a fresh start. Maybe your kids have grown up but you just now got around to clearing out the play room. Now you are rewarded with a new space with a new purpose – perhaps a yoga studio for you or a man cave for him. Or, you could make it into a home family movie theater, complete with your kids' framed artwork on the wall as an homage to what the space used to be.
Explore Low-Cost Options
After you have reduced your home to just the essentials, recluttering gives you the opportunity to welcome new additions that fit your budget and your lifestyle. When you buy second hand items online or are extremely frugal about what you pay for new items, you can furnish your home for just a couple hundred bucks.
You Can Make More Intentional Purchases
When you focus on filling your space with items you cherish, you have the freedom to search thoughtfully and purposefully for new pieces that speak to you. Avoid impulse shopping. Take your time. Really think about what you want before you get out your credit card. Will it serve you well? Does it add to your enjoyment of life? If not, pass it by.
You Can Find a Spot For Stored Treasures
You may have thrown that old baseball card collection in a corner of a closet years ago, or you may have collected some dusty framed photos of your now deceased parents when they were young. As you find these treasures and declutter while you go, you can take this time to display those treasures in a meaningful way.
Express Yourself
Whether you love vintage black and white movie posters or you're partial to antique books, search for areas in the home where you can display just a few of each. When you are dedicated to having a minimalist home, you can still enjoy the things that bring you joy. You just don't need so much of it. Pare down your treasured pieces, and take photos of the rest. You can always make collages of those pieces later in photo form that will take up a lot less space.
Contact Around the Block Moving Company
It's best to declutter before you move so you can relocate to a fresh, new, clear space. To get a free quote on your next move in the Dallas area, contact us at 214-433-6764. If you're overwhelmed with the task of packing, let us know. We also offer packing services. And if you need a space to store all your overflow items, we offer storage services as well.