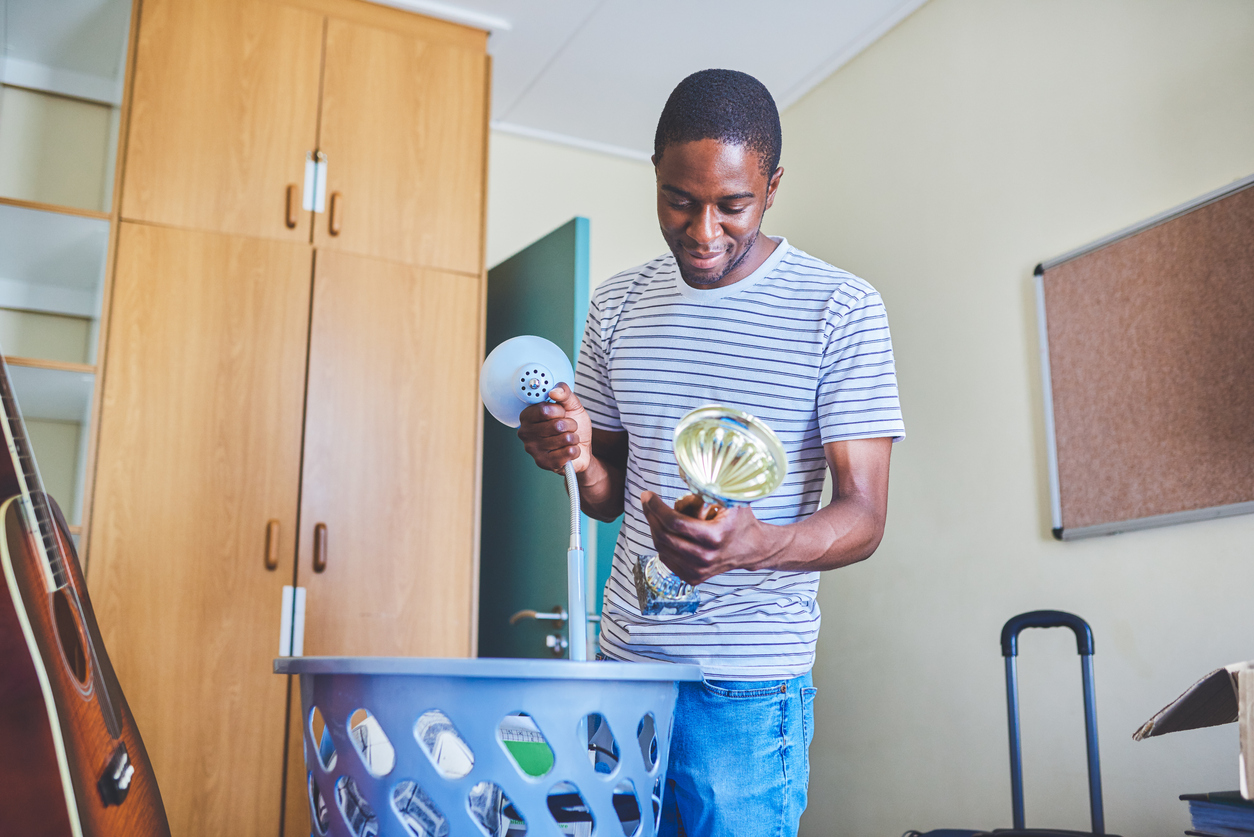 Moving is tough on the whole family, but it can be even more devastating and stressful for a teenager. They're right in the middle of high school, trying to navigate their social lives, making and keeping friends, and just being "normal" like everybody else. Because teens face vastly different social struggles than younger kids or adults, they are often the most vocal – and reluctant – when they hear the family is moving.
It's hard enough for them to forge and build friendships, while learning the nuances of socializing and creating their identity. But a move poses added anxiety to them as they face starting all over again at a new school in a new town. As a parent, it's important to provide as much stability as possible during and after the move. Check out these tips to help your teen cope with a relocation.
Remain calm: Upon hearing the news, your teen may get upset, shout, slam doors, and even refuse to move. It can be easy to respond in kind, raising your voice and exerting your authority.  Stay calm, sit them down, and ask them to share their emotions in a relaxed manner once they've settled down. Just sit and listen. Sometimes that's all they need.
Schedule a summer move: If you can, schedule your move for the summer months. At least you won't be pulling them out in the middle of a school year, and they will have a couple of months or so to get ready for the transition to a new school and grade. This also gives your family time to let the new house and surroundings sink in, while you explore the new city and neighborhood. You can even view it as a summer vacation, as you'll be in a new place with new things to do.
Don't give in to the guilt: The first thing you'll be feeling as a parent who had to tear their teen away from their friends is a whole lot of guilt. It's normal to feel uneasy about moving your whole family and creating a new life. Heck, it's hard on you, too! You have to start a new job and make new friends, too, so it's not a walk in the park for you either. But as an adult, you'll adapt much faster than a teen or child will. Keep this in mind, and try not to beat yourself up too much about it. Your outlook sets the tone for the whole family. If you project an air of calm and certainty, they will pick up on that vibe and follow suit. If you're wracked with guilt and they can clearly see that, they in turn will become more anxious and even think they can sway you in your decision.
Schedule a trip back home before you move: To help your teen with any separation anxiety from friends or significant others, it can be helpful for them if you schedule a move back to their old home town before you even make the move. Having a vacation on the books will help your teen see that the change isn't permanent and that there is hope on the horizon. It also gives them something to look forward to, says TeensHealth.
Explore the new city: As a family, sit down and gather as much information as you can about your new city. Plan out a hike, a neighborhood walk, museum visit, downtown stroll, etc. Book activities you can do together.
Involve your teens in the move: If you have a choice about the home you're going to buy, ask them to tour it with you and give their opinion. When packing for the move, ask them to help. Encourage them to make decisions about which personal belongings to take with them. They can even sell their unwanted items online for a little extra spending cash.
It may seem daunting right now when you're teen is shutting you out, literally and figuratively. But those slammed doors and quiet glares won't last for long. Just be diligent and persistent in encouraging them to talk about their feelings. Ask them what you can do to make the transition easier, then follow through. In the end, it's possible to move past feelings of resentment, frustration, and guilt with your teenager after a move.
Contact Around the Block Moving Company
If a major relocation with your teens is coming up, we can help kick off the process with some basic information and a free quote. Contact us in Dallas or Richardson at 214-301-3919.