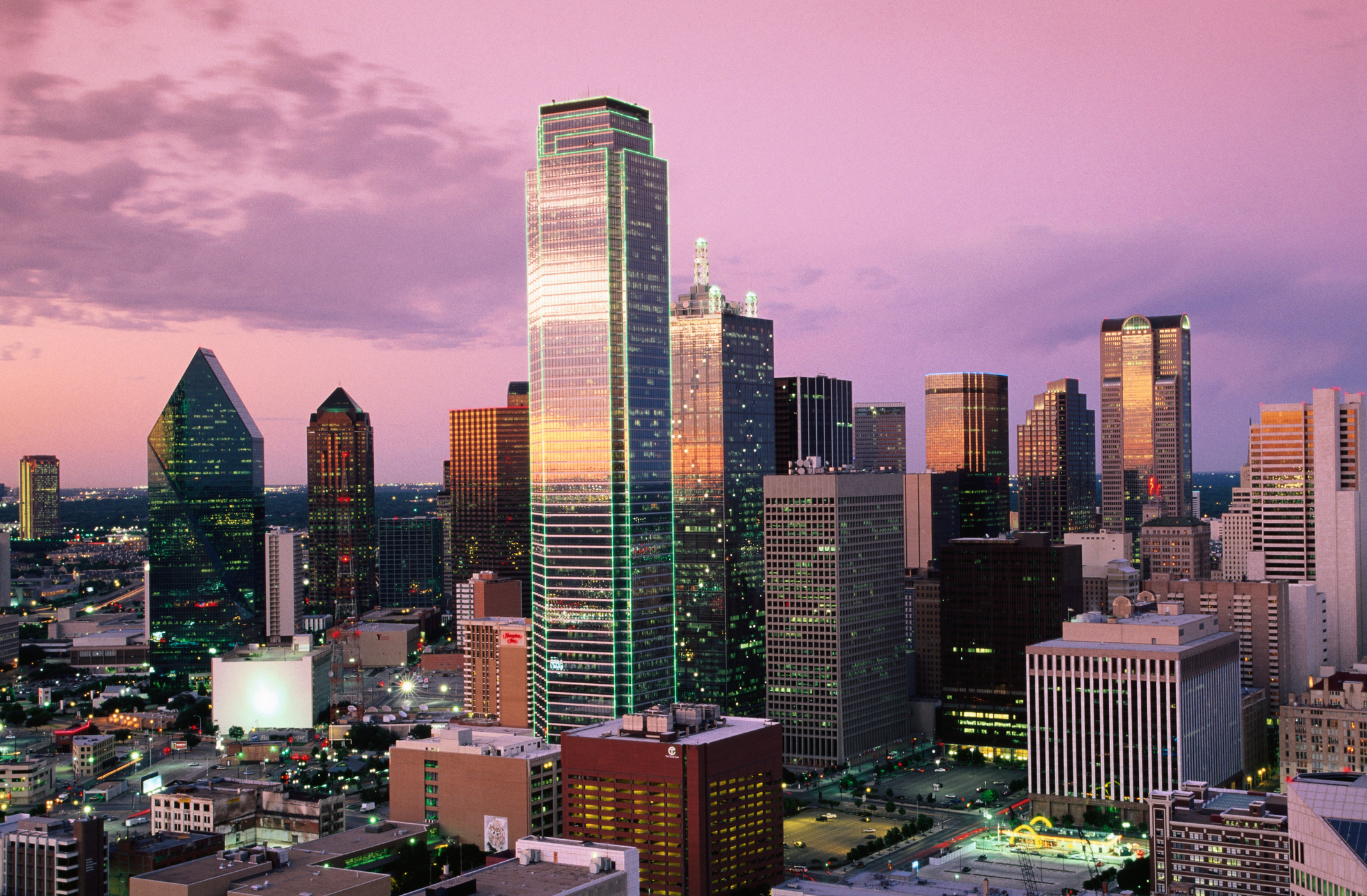 Whether you attended college in Dallas and you're wondering where you should settle down afterwards, or you're currently in college in Dallas, there are many reasons why this large city home to 1.3 million is a great place for people your age to live. Not only is Dallas an economic and commercial hub, it hosts a variety of cultural and recreational draws.
The seat of Dallas County and the third biggest city in the state, check out these awesome reasons why Dallas is the perfect living arrangement for college students and grads.
1.  The Cost of Living is Low
Dallas has a cost of living score of 101, which sounds high but it's really not for such a large city.
This presents an affordable living proposition for students and recent grads. It's pretty equal with the national average, which is good if you are struggling with student loan payments or starting out in an entry-level job.
2.  You Could Buy a Home
If you're planning to become a homeowner after graduation, this possibility is within reach. The median home price in Dallas is $254,000 — below the national average of $281,000. You can settle down easily here with a decent house while chipping away at the mortgage.
3.  You Could Be a Sports Nut
If you love sports, or want to get into them, Dallas is the place to do it. It's home to the five major sports: Cowboys, Mavericks, Texas Rangers, FC Dallas and Dallas Stars – not to mention all the college teams such as TCU, Dallas Baptist University, and Southern Methodist University.
4.  The Weather is Tops
Dallas is known for its mild weather, with summer temperatures in the 80s, and winter temps only getting into the 50s.
5.  You Can Get Outdoors
Looking to stay fit while attending school? You can, with all the natural attractions in the local area, such as 21,000 acres of parkland containing 400 parks, 17 lakes and 60 miles of biking and jogging trails.
6.  Job Prospects Look Good
As a college student or recent graduate, you have a valid concern of securing a good-paying job. Dallas, with its strong job market, has an unemployment rate of 6.4 percent, on par with the state average. Because several new and established businesses operate throughout Dallas, it's a hub of commercial options.
7.  The Local Economy is Diverse
Kick starting a career in Dallas is simple when you consider the diversity of the local economy. It got its start in farming, but it's recently expanded into industries like government defense, communications, tech, aircraft manufacturing, and finance. Fortune 500 companies in the Dallas-Fort Worth Area include AT&T, Exxon Mobil, and McKesson.
8.  You'll Love the Nightlife
What college student doesn't need to blow off steam? You can do that here in Dallas thanks to a hopping nightlife scene. You'll find a pretty good mix of dive bars, pubs, martini bars, and local restaurants, especially if you venture into the Downtown District and the Uptown District. Head to the Victory Park complex with its 75 acres of shops, bars, restaurants, and sporting events.
9.  The Commute is Easier Than You Think
The commute time here is about 25 minutes, but the freeways and highways are well arranged and appointed, making the commute into work not as crazy as, say, LA. While you will need a car to live and work in Dallas, you also have many options for public transportation, such as the trolley system, buses, and bike paths. Plus, Dallas has a high walkability score.
10.                There's No Shortage of Good Food
Dallas cuisine is something to write home about. In fact, it has more restaurants per capita than NYC! Dallas' famous barbecue and Tex-Mex, as well as margaritas, are the go-to favorites.
11.                You Can Listen to Live Music
From local bands at bars to national acts at stadiums, there's always some kind of live music going on. The Deep Ellum Central Track area, for instance, is widely known for getting fledgling bands the exposure they need to become noticed in the business.
12.                You'll be Exposed to Lots of Culture
If you have an artsy side, you can explore it in Dallas. So many events are going on in the local art and international art communities, from the USA Film Festival to the CityArts Festival.
Contact Around the Block Moving Company
If you're a recent grad or still in school but are looking to move, we are the college movers to get you there. Get your free quote when you contact us at 214-301-3919.