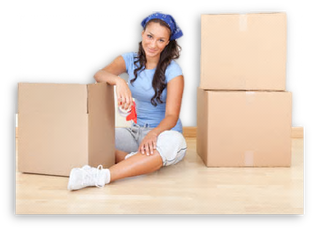 Moving to a new home can be chaotic. Once your movers have dropped off your boxes at the new digs, you'll look around and take stock of what to do next. All those boxes can look overwhelming, especially when you don't know which one to open first. If you planned well, you labeled each box with the contents. But it can still get frustrating to find the first things you need upon arrival, like your tooth brush, cleaning supplies or paper plates for takeout.
Here is a list of things you should pack in your first night box.
Bedding
Air Mattress. You likely won't have time to assemble your bed that first day, and who wants to sleep on a cold floor on their first overnight? An air mattress is very handy in this case.
Blankets and pillows. You'll also need a blanket and pillow to complement your air mattress to ensure total comfort. Pack enough for everyone in the family.
Pajamas. A cozy pair of pajamas is the best thing at the end of a long day. Make sure you pack everyone's p.j.'s so they have something comfortable to sleep in.
Toiletries
Toothbrush and toothpaste. Who wants to search for their toothbrush and toothpaste that first night? Keep up with your daily hygiene routine by packing these essentials.
Soap, shampoo and conditioner. After a long day, you'll want to take a nice long hot shower with your favorite toiletries.
Bathroom essentials. Don't forget the towels, tissue and toilet paper.
Kitchen Necessities
Non-perishable items. You probably won't be able to go food shopping on your first day, which means there will be nothing in your refrigerator and freezer. Keep some non-perishable food items at the ready such as soup, beans, granola bars and crackers.
Plastic plates and utensils. This way, you won't have to dig for dishes when you want a snack.
Personal Items
Clothing. Because it may take a few days to get unpacked and situated, you should include a few days of clothing.
Electronics. After an extensive day moving in, your phone, computer and other electronics will need to be charged.
Emergency Materials
First aid kit. Have this on hand in case of minor injuries while moving and settling in.
Box cutter. The first few days after moving in will mean you're doing a lot of unpacking. Make the process easier by having a box cutter on hand.
Medication. Because moving takes a lot of hard work and heavy lifting, this can come with a few aches and pains. Pack some pain medications if needed.
Contact Around the Block Moving Company
To help ensure you have a smooth moving day, contact us to schedule your relocation. A smooth moving day means you have a seamless moving night and first week!