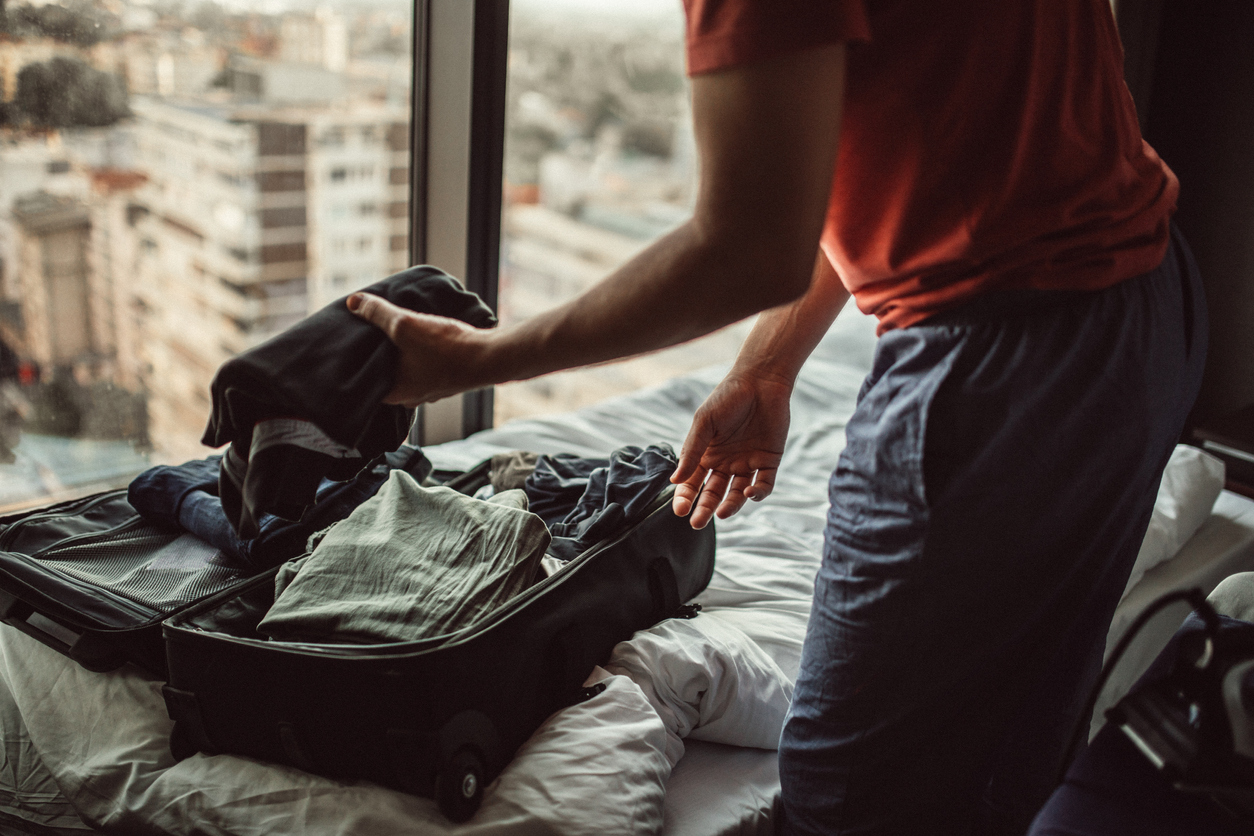 Preparing for moving day has probably sapped you of all your strength. But don't give up just yet! You still have to prepare for how you will spend the first night in your new home. Will you have everything you need – handy? How will you make that first evening enjoyable and stress-free for the family? Read on for some tips.
Pack a "First Night" Bag For Yourself
Whether you do this a week before moving day or the night before, this is a great way to organize all of your first night essentials in one place. Without an essentials bag, you will be digging through boxes and bags when all you really want to do is relax and rest.
Here are some suggestions on what to pack in your first night bag:
Toothbrushes and toothpaste
Toiletries
Eye glasses
Medications, prescriptions
Chargers for phones, computers, tablets and other electronics
Pajamas
Extra underwear
Clothing and outerwear for the first two days
Shoes
First aid kit
Wallet and credit cards
Pack a "First Night" Bag for Kids and Pets
Moving with children and pets can make the relocation process a bit more chaotic and challenging. But when you prepare separate overnight bags for them, you can reduce your chances of forgetting something crucial. Is there anything worse than forgetting your toddler's favorite stuff animal that they just can't sleep without?
Here's what to pack for the kids:
Diapers
Wipes
Clothing and pajamas
Containment unit, such as a bouncy seat or pack n' play set
Essential toys and stuffed animals
Books or a tablet for games
Snacks, formula, juice, food
Sippy cups or bottles
Pacifiers
Medications and first aid kit
Here's what to pack for your pets:
Food for a few days
Food and water dishes
Plastic poop bags
Kitty litter box and scooper
Leash
Toys and bones for chewing
Crate or carrier
Blanket
Pack a Home Essentials Box
Next, it's a good idea to pack a separate suitcase or box containing home essentials for the first few days. Packing these items now will not only save you a trip to the drug store, but it will save your sanity as well. You don't want to get caught without trash bags or toilet paper! Here's what to pack for the home:
Snacks, some canned goods and dry goods
Sheets and pillows
Trash bags
Bottled water
Bath towels
Extra batteries
Toilet paper
Paper towels
Laundry detergent
Shower curtain
Paper plates, utensils and cups
Lightbulbs
Flashlight
Can opener
Essential cleaning supplies, such as wipes and cleaning spray
What to Unpack the First Night
You should also plan out which items you plan to unpack that first night as well as which rooms you will start to set up. Avoid taking on too much that first night. You will be exhausted and stressed. If you unpack anything, it should be all the bedrooms first so you can at least get a good night's sleep. After you've put sheets on all the beds, head to the next essential room: the kitchen. Unpack all items you will need during the first week, from the coffee machine and mugs to plates and forks.
Contact Around the Block Moving Company
A solid plan starts with hiring the right movers to keep everything organized. Contact us in Dallas or Richardson today to get a free quote.